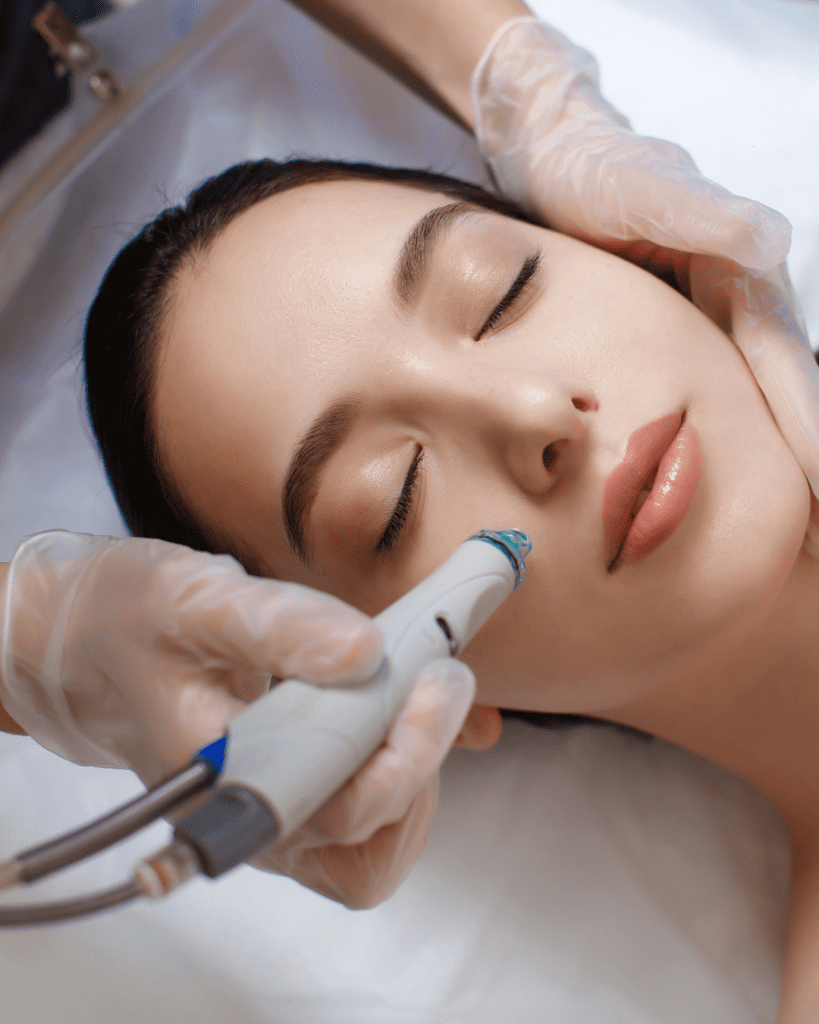 HydraFacial
starts at $195
Hydrafacial is a non-invasive skin treatment designed to rejuvenate and protect your skin. Utilizing advanced vortex technology, this comprehensive service offers deep cleansing, exfoliation, extraction, hydration, and antioxidant infusion—all in a 30 minutes session.
Key Features
Deep Cleansing: A specialized tip is used to gently clean, exfoliate and resurface the skin, promoting cell renewal and preparing the skin for nutrient absorption.
Extraction: A vortex-extraction nozzle effectively removes blackheads, whiteheads, and other impurities from the pores without causing discomfort.
Hydration: A tailored blend of hyaluronic acid, peptides, and nourishing serums are infused deep into the skin to hydrate and plump.
Benefits
Immediate, visible improvements in skin texture and appearance, suitable for all skin types. The non-invasive nature of the Hydrafacial treatment ensures that you can promptly resume your daily activities, offering both efficacy and convenience in a single session.
$220
An enhanced HydraFacial! This HydraFacial includes a double cleanse, enzyme mask and steam. Followed by all the steps of the regular HydraFacial, finishing up with a targeted facial mask, and finishing with skin serums and moisturizers. An hour of pure glow and relaxation!
$250
The ultimate experience! We'll treat you to the full suite of what our state-of-the-art HydraFacial machine has to offer—from ultrasound therapy to oxygen infusion and even LED light therapy. This service has a duration of 90 minutes.
BOOK NOW