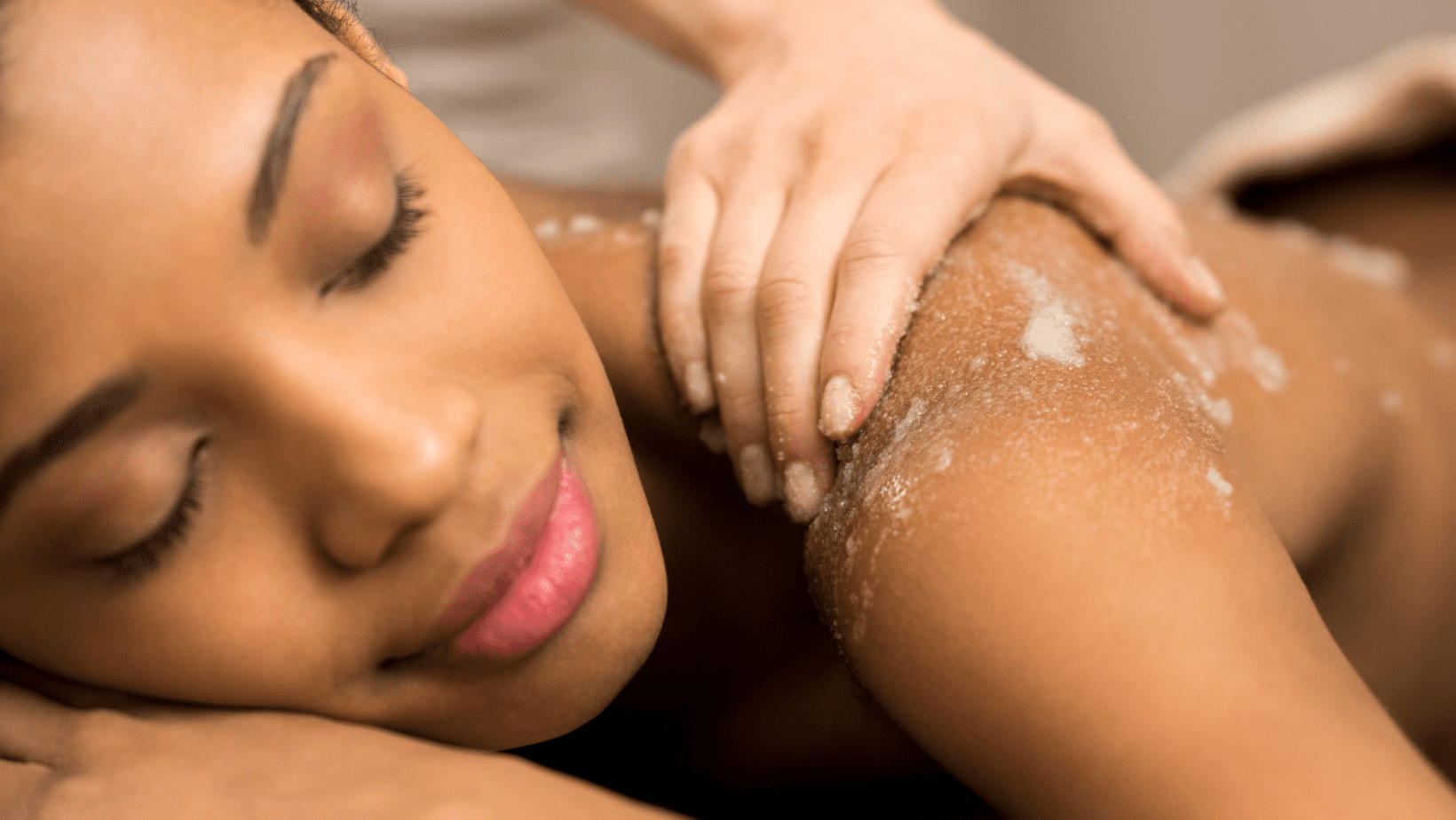 Body Treatments
Due to its hard-to-reach nature, the back is prone to accumulate dead skin cells that'll clog the pores and can lead to back acne. Our Back Facial includes every step you'd expect in a traditional facial: cleansing, steam, extractions, exfoliation, and a custom mask. This treatment will help you achieve smoother, clearer skin from shoulder to shoulder.

Self-Care for Your Most Intimate Area! Often overlooked, your vulva deserves the same rejuvenating care as your face. this specialized treatment is designed to combat ingrown hairs, clear clogged pores, soothe irritation, and diminish hyperpigmentation. The process includes steaming, extractions, gentle exfoliation, a customized jelly mask, and finishes off with a luxe moisturizer. Pair it with your Brazilian or bikini wax for the ultimate pampering experience!

Utilizing high-speed jet streams, this treatment penetrates the deeper layers of skin to deliver both exfoliation and oxygenation. Perfect for unclogging pores and combating ingrown hairs, it also offers the added benefit of skin lightening in the underarm area. Don't just treat your face to advanced skincare—extend the care to your underarms as well

Struggling with blemishes or breakouts? Our service kicks off with an enzyme cleanse and exfoliation to eliminate dead skin cells and reveal a brighter complexion. We then utilize high-frequency technology to target and eliminate breakout-causing bacteria. A finishing touch of our jelly mask calms, restores, and brightens your skin.

Your underarms often deal with the daily build-up from deodorants, leading to clogged pores, ingrown hairs, and even blackheads. Our underarm detox treatment is here to change that. This service is carefully designed to unclog pores, clear ingrown hairs, remove blackheads, and brighten this often-overlooked area.
BOOK NOW