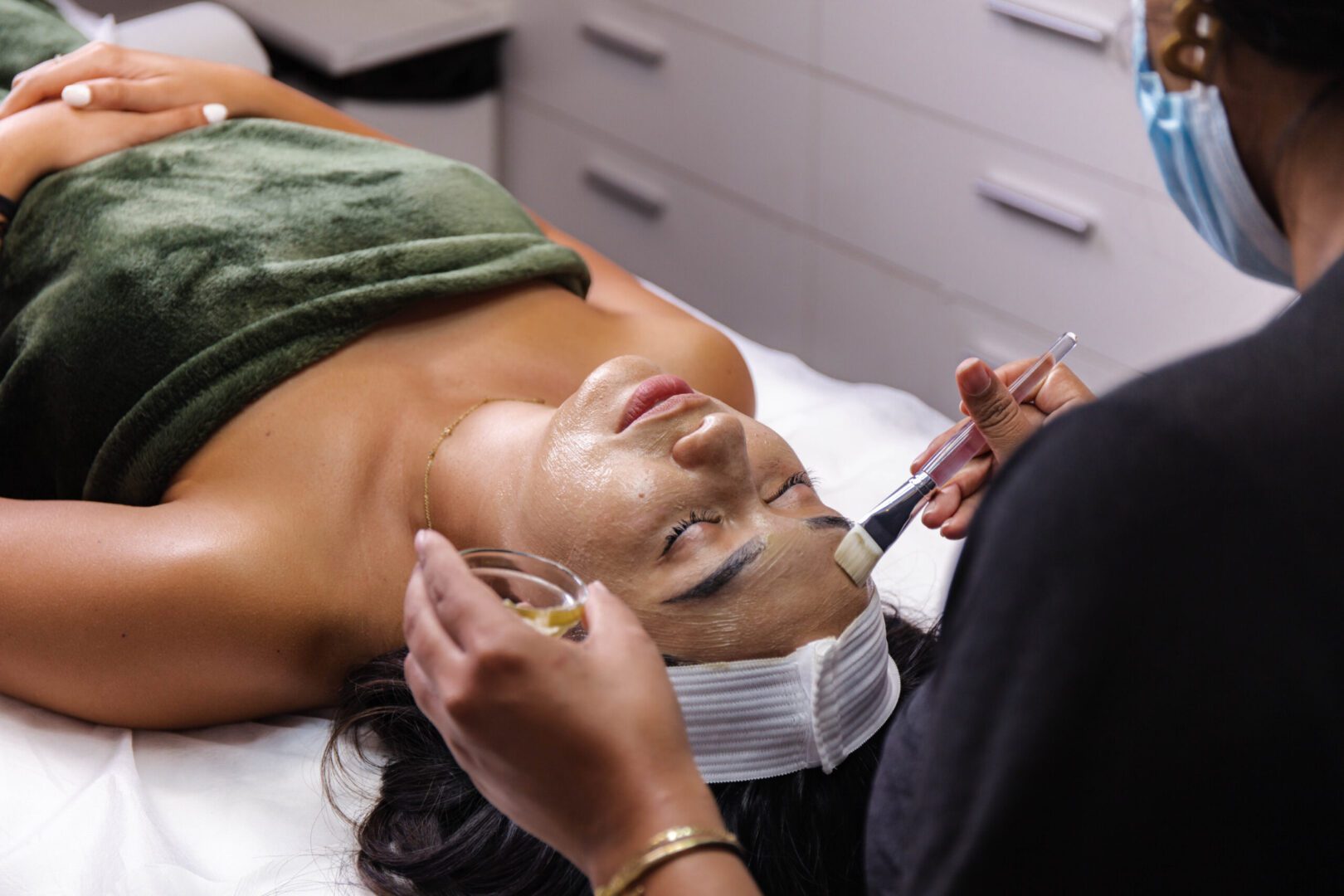 free Marini Post Tx kit for at home care with the purchase of any peel series. Valued at $190
Peel your way into beautiful skin!
Let our licensed estheticians help you renew your skin after summer. Chemicals peel are great to help reduce sun spots, hyperpigmentation, acne, fine lines, and wrinkles. Clinical peels treatments removes dead skin cells from the upper layer of the skin. Helping reduce the appearance of wrinkles, scars, sun damage, acne, and other skin imperfections. Promotion ends on October 15, 20203.
$450
GLYCOLIC RESURFACING SERIES OF 3
Marini Glycolic Resurfacing treatment provide progressive and significant results to address multiple skin concerns with no downtime or impact on daily activities.
$525
GLYCOLIC RESURFACING PLUS SERIES OF 3
An enhanced version of our Glycolic Resurfacing treatment to address more specifics concerns, still more gentle than an regular peel.
$600
MARINI PEEL SERIES OF 3
Marini Peel Systems offer a collection of clinical peels for a more dynamic approach, delivering maximum results in a limited number of applications. These advanced peel systems utilize a dual peeling process combining high concentrations of acids plus retinol with additional peptides and antioxidants for a powerful, fast-acting solution.